Who We Are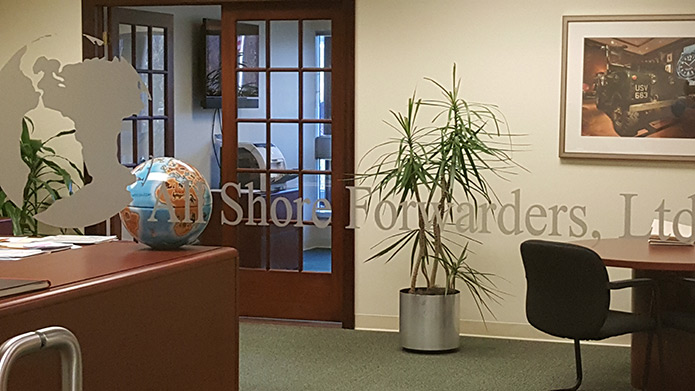 All Shore Forwarders, Ltd. is an international shipping company. We are fully licensed by the United States Government and have been successfully handling our customer's international shipping needs since 1981.
We specialize in the overseas shipping of automobiles including motorcycles, trucks, buses, trailers, campers, RV's, jet skis and ATV's.
Although our staff has years of experience in moving rare and exotic vehicles as well as race cars and armored vehicles which are worth well in excess of $1,000,000.00, we take the same pride and careful planning when transporting the family sedan or SUV.
Whether you are moving overseas and shipping all of your household goods including your furniture and prized possessions or just a few boxes of your personal effects and clothing, we can provide you with the services needed to make your move from origin to destination simple and stress free.
We also transport oversized cargo including large sail boats as well as construction equipment and machinery.
Our staff is TSA certified as an independent air carrier (IAC) which provides us with the proper and required government authority to handle your air freight cargo from any U.S.A. airport with international service.
We can arrange to deliver your automobile or general cargo to and from any seaport or airport, using our extensive network of TWIC certified as well as TSA certified drivers as required by the United States TSA. This allows us to make your port deliveries and pick-ups easy and stress free.
All Shore Forwarders is headquartered in Red Bank, New Jersey. Our warehouses are spread across the U.S. including New Jersey, Maryland, Georgia, Florida, Texas, California and Washington.
Our overseas services include England, Italy, France, Belgium, The Netherlands, Germany, Switzerland, Denmark, Australia, The Middle East, Africa, Japan, China as well as South America. It is our network of agents and associates throughout the world which enables us to handle all of your international shipping needs from almost any location on the globe.
Although the majority of our business is exporting cargo from the U.S., All Shore Forwarders also handles a great deal of import shipments into the U.S. We can manage all of your importing needs beginning with the ISF filings as required by U.S. Customs & Border Protection and custom clearance arrangements as well as delivery of your automobile or cargo to it's final destination within the United States.
Courteous and personal service is more than just a catch phrase at All Shore Forwarders, Ltd. Our conscientious and knowledgeable staff will assist you with every facet of your international shipping needs. Our years of experience along with our expertise as an international shipping company will allow us to make your overseas shipping experience smooth, seamless and successful. When the need arises to ship your valuable cargo, only trust the most experienced professionals to get the job done right.