Container Service
The first and most important thing you should know when using container service is simply to use a reputable, experienced and reliable company such as you will find with All Shore Forwarders, Ltd. The reason is simple. Your cargo is only as safe and secure inside the container as the company loading and managing your container.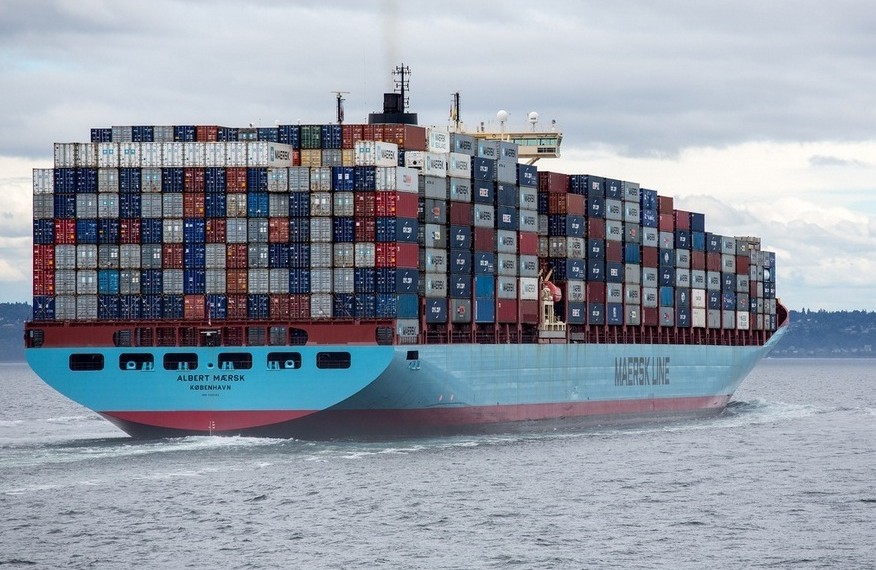 An internet search will reveal many companies willing to offer their service to load your household goods, personal effects or your vehicles into shipping containers. However, unless those companies have the expertise and knowledge to safely load your cargo and unless those companies will properly manage the shipping of your container aboard a vessel from port of origin to port of destination, you are taking unnecessary risks with your cargo. We professionally manage your container from the moment it leaves your door or one of our warehouses until it arrives to its final destination overseas.
How much does this service cost?
The cost for the container service, like most ocean shipping services, is relative to the type of cargo being shipped, the origin and destination of the cargo. The shipping containers come in different sizes and the cost is relative to the size of the container. Where and how the cargo is loaded to the container also has an effect on the overall cost. It may prove advantageous to assess multiple options to find the best one to manage a container shipment.
A shipper owned container (SOC) will also incur additional fees over a carrier owned container.
What do I need to know about using container service?
There are many types of steamship line containers including:
20' & 40' Standard Container – Interior Dimensions - 19'4" & 39'4" respectively / 7'8" wide / 7'10" high
40' & 45' High Cube Container – Interior Dimensions - 39'4" & 44'4" respectively / 7'8" wide / 8'10" high
20' & 40' Flat Rack Container – Interior Dimensions - 18'4" & 38'4" respectively / 7'5" wide / 7'5" high
20' & 40' Open Top Containers - Interior Dimensions - 19'4" & 39'4" respectively / 7'8" wide / 7'8" high
40' Mafi Trailers
Container dimensions will vary slightly based on the steamship line providing the container.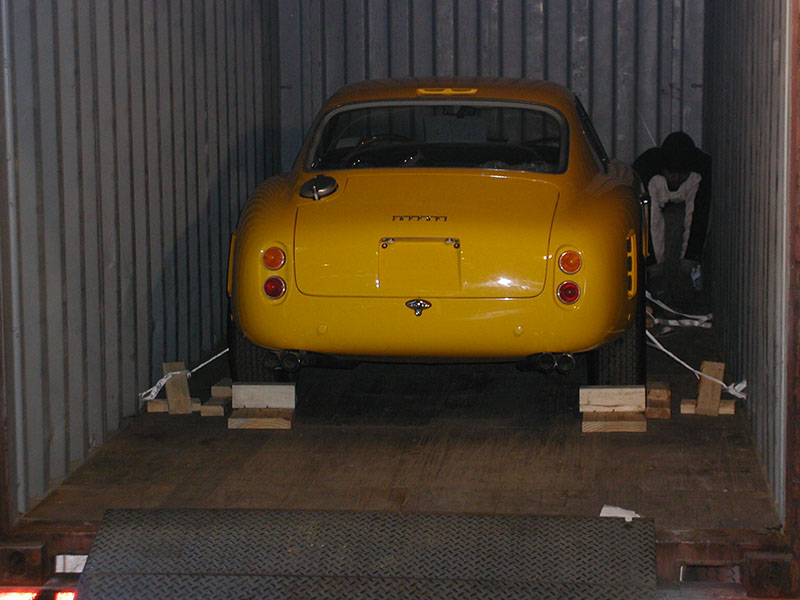 All containers have various lashing devices on the top and bottom longitudinal rails as well as the corner posts inside the container for lashing & securing your cargo inside the container.
If you wish to ship one vehicle or the contents of a small home or apartment, a' container would typically be used. However if you have two or more vehicles to ship or a significant volume of household goods or commercial cargo, a 40' or 40' High Cube container would most probably be needed. If oversized cargo or unusually sized cargo is being shipped, a 45' container, flat rack or open-top container may be necessary. Please note that 45' containers are not available to many locations.
When shipping vehicles or rolling cargo via container service it is often best to have the cargo professionally loaded at one of our many warehouses. We have warehouses throughout the U.S. including New Jersey, Maryland, Georgia, Florida, Texas, California and Washington. Our warehouses have the expertise to properly load, block and brace your vehicles into the container to assure safe passage while the container is being loaded on and off the vessel as well as when the container is on the ocean in route to its overseas destination. All vehicles which are loaded in one of our warehouses are secured with wooden blocks around each of the four tires as well as nylon straps to the floor of the shipping container. Once the container has been loaded, a numbered seal is placed on your container and the number is recorded and detailed on the shipping documents. The seal remains on the container until the container arrives at its final destination to be unloaded.
When shipping household goods it usually proves best to have the container positioned at the origin of the cargo for loading. The container can be positioned at a residence (restrictions apply), storage facility or warehouse where you would then arrange the loading of your cargo into to the container. The container will arrive to the loading destination on a steamship line's chassis and therefore, the container will be approximately" above the ground to meet the height of a loading dock. Please take this into consideration when planning how to load your contents into the container.
What documents do I need to use this service?
As with all other ocean services, if you are shipping a titled vehicle the original certificate of title or certificate of origin and bill of sale will be needed in order to clear that vehicle thru U.S. Customs. After the title documents have been processed thru U.S. Customs & Border Protection, we will return them to you via FEDEX Courier.
When shipping household goods, personal effects, commercial cargo or just about any other type of cargo inside a container a complete inventory list as well as a bill of sale or commercial invoice, showing the value of the cargo, will be required.
When shipping a shipper owned container, a certificate of seaworthiness for the container will be required by the s/s line before the steamship line will accept the container for shipment.
What else do I need to know about using container service?
Consolidated container service is also available to many locations. Depending on the volume of cargo you are shipping, it may be more economical to ship in a consolidated container. If you have enough volume to fill up approximately% of a 20' container, it will normally make sense to ship your cargo in an exclusive 20' container in lieu of using the LCL service.
When shipping vehicles inside a container the vehicles must arrive to our warehouse with less than/ 4 tank of gasoline in the fuel tank. The battery will be disconnected once the vehicle is loaded into the container.
Personal items are permitted to be shipped inside a vehicle which is loaded inside a container. However the personal cargo must be properly boxed and stowed inside the vehicle to avoid any shifting and a detailed packing list must be provided.
Personal items are also permitted to be shipped inside a container along with a vehicle, assuming there is sufficient space in the container for the personal effects to be properly loaded and secured. The personal cargo must be loaded first into the container. No cargo may be placed between the doors of the container and the vehicle. This is a requirement of U.S. Customs in case they decide to examine the contents of the container or check the VIN of the automobile which has been loaded inside the container.
Any wooden crates or packaging material used inside a container must be ISPMcompliant Wood Packaging and must be properly stamped accordingly. In the event that solid wood packing material lacks the ISPM 15 mark, customs will most likely require that the entire container be immediately exported.
Hazardous items are not permitted to be shipped inside a container.
When your container arrives to the destination port you will need to make arrangements to have the container transported from the port of arrival to a private warehouse for unloading. If requested, we can often handle these arrangements for you, using one of our many affiliates throughout the world.
Container vessels are built specifically for transporting cargo over the ocean. Thousands of containers are shipped safely aboard these vessels. However it is always strongly recommended that marine insurance is obtained on any cargo being shipped internationally. All steamship lines have a maximum liability of only $00 per container. Your domestic insurance will not cover loss or damage while your cargo is in transit on the ocean. All Shore Forwarders, Ltd can offer marine cargo insurance for both ocean and air shipments from top rated insurers who specialize in marine cargo insurance.