Testimonials
---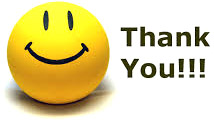 Thank you so much, Susan,
I sincerely appreciate all of your help which has been entirely and completely above and beyond anything I could have expected.
Thank you so much,
Sincerely,
Keith
---
Susan, I wish that I had said that more often. This process has a been a mess for me (due to solely to things on my end--when it rains it pours, sometimes) and you've been sane and calm and extremely professional throughout. If you have a supervisor or anyone whom you'd like for me to tell, I'll happily do so! Further, I will most assuredly tell any colleagues who ask about shipment of their POVs (and I'll make sure to tell them what a hassle I was, too, so they'll know that you went the extra mile at every turn). I really appreciate everything you did in trying to get our car shipped.
Again, thank you so much,
Sincerely,
Keith
---
Jason you were always a first class act
Always my pleasure to work with you
Hit um straight
Howie
---
Dear Susan,
That sounds great, thank you overall for your professional help!
Best wishes,
Matt
---
Hi Susan,
The crate arrived yesterday and is now unpacked and working perfectly
I really appreciate your expertise and guidance to make this happen, as I could not have done this without you
Thanking you
Selwyn
---
Good afternoon
Thank you for arranging the shipment of our car to Southampton in the UK, we have found the whole experience of dealing with Allshore Forwarders easy and very straight forward and we would have no hesitation in using your company again.
Again, thank you for all your help and assistance.
regards
Elaine
---
Thanks Susan I appreciate your help. I will definitely stay with your company for all future shipments. You make things very easy, the way it should be.
Cheers,
Steve
---
Thank you Susan .Even with the a strike in progress ,you came through with flying colors. Thank you for your great service and quick response on all my question.
Thank you.
Terry
---
Hi Susan,
Thanks so much for all of your help shipping our household to New Zealand. As I'm sure you know, this is a tricky and somewhat confusing process for customers that don't do this sort of thing every day. Your patience, attention to detail, and attentiveness we greatly appreciated. I will definitely be recommending your service to friends that plan to move overseas (there are quite a few of them these days!)
Thanks for everything! Brett & Michelle
---
Susan, our experience with your service thus far has been excellent. You were most helpful, gave clear explanation of what to expect, have followed up with us each step along the way. If I need to ship other items to my sister in Australia in the future I would certainly use your services again.
Ray
---
You guys been wonderful, I do appreciate your service and be sure when ever I buy a car or I want to ship something from the states you will be my first option
Thank you
Anwar
---
Thanks Susan for your help. I will let you know asap I get the cargo. As far as I am concern, you are very professional and i will be willing to do a survey
Thanks,
Julop
---
Hey Susan,
I just finished unpacking everything over here and just wanted to let you know everything arrived safely and to say thanks once again. Tell your boss I said you deserve a raise.
-Don
---
Hello susan
Everything arrived OK. As always, superlative service and nice people (person) to deal with.
best regards
ron
---
Hello Susan,
thanks for sending me the quote. I will take a look and call with any questions I may have. I must congratulate you on doing such a thorough job. It is such a pleasure to see work like this. Keep up the good work !!!
With kind regards,
Luella
---
Jason,
I'm getting my flowered tropical shirt out. Thanks for the help with this and working with us to make sure this went smoothly. We won't forget you guys in the future.
Sincerely,
Matt McKay
_____________________________________________________________________________________________________________
Hi Susan,
Thanks, these will do nicely
Really appreciate and will be using your services in future cr buys from USA, your service impeccable.
Thanks and regards
Olli
____________________________________________________________________________________________________________
Hi Susan:
Just to let you know that the crate was delivered today.
Everything was perfect and I am very, very happy with the service we received.
Many thanks!
Ian
___________________________________________________________________________________________________________
No questions as of now..
Thank you for all your help it was easy and smooth very professionally handled. I wish there were more ppl like you out there who handles their job very professionally.
We will keep you in mind for our next shipment :)
Best regards,
Jasmin
630-690-6666
---
Mrs.Silverman,

I've received my cargo and everything was in perfect order.

Thanks for the great service,
Roumen Popov
____________________________________________________________________________________
Susan,
Dave from Passport Transport just dropped the car here as planed this early a.m. 5/28/2013, this was the best truck delivery ever. I get semi truck deliveries of all sorts all the time for office or farm, so I can compare.
All as expected hoped and beyond expectations.
You your team did an awesome job getting the car to me. Car arrived and is in shape beyond expectations, just fantastic.
Thank you so much for making this possible and worry free for me.
Dr. Valach.
---
Hi Susan
This is to let you know that we have received the car and everything has been cleared. I want to thank you for your help and it was a great pleasure doing business with you.
Regards,
Sarah Bieme
---
This is a quick feedback to let you know I'm very pleased with the services I have received so far.
What attracted me to your company is the professionalism with which you conduct your business and so far you have maintained this code of conduct.
Best Regards,