Where We Service
We service all ports in the United States and also Puerto Rico, Hawaii, Canada and the USVI to most locations overseas inclusive of Europe, Mediterranean, Central and South America, Middle East, Asia, Africa, Australia and New Zealand. We can arrange shipments from your commercial location, storage facility or residential door to most locations overseas. We can even meet your shipping needs to remote locations such as Iceland, Greenland and New Guinea.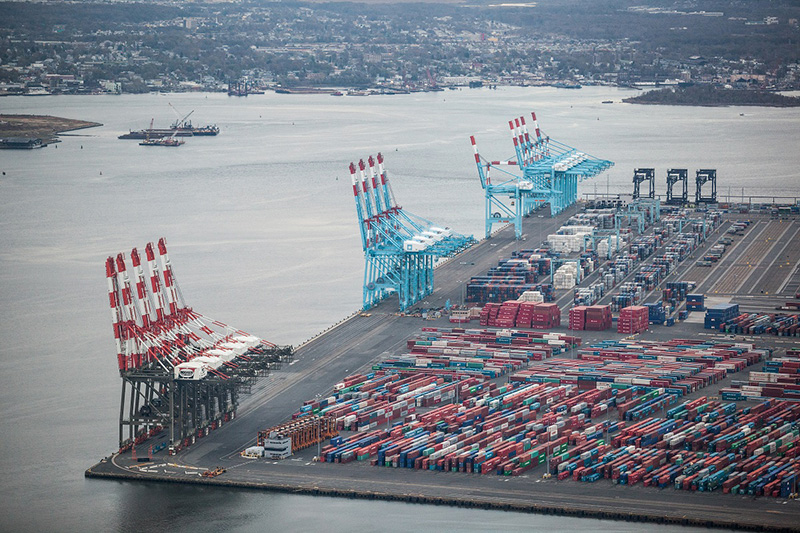 AFRICA
Algeria
Angola - Lobito, Luanda
Benin - Cotonou
Cameroon - Douala
Democratic Republic of Congo - Boma, Mata
Djibouti
Egypt - Alexandria, Cairo, Port Said
Equatorial Guinea - Malabo, Bata
Gabon - Libreville
Gambia - Banjul
Ghana - Tema
Guinea - Conakry
Ivory Coast - Abidjan
Liberia - Monrovia
Mombasa - Kenya
Morocco - Casablanca
Mozambique - Maputo
Namibia - Walvis Bay
Nigeria - Lagos, Apapa, Tincan Island, Port Harcourt
Senegal - Dakar
Sierra Leone - Freetown
South Africa - Durban, Capetown, Johannesburg
Tanzania - Dar Es Salaam
Togo - Lome
Tunisia - Tunis
ASIA
Bangladesh - Chittagong
Burma - Myanmar
Cambodia - Phom Phen
China - Shanghai, Ningbo, Xiamen
Hong Kong
India - Mumbai, Chennai
Japan - Tokyo, Yokohama
Korea - Inchoen, Busan, Pusan, Pyongtaek, Mason
Malaysia - Port Kelang
Myanmar - Yangon
Pakistan - Karachi
Singapore
Taiwan - Taipei, Keelung, Kaoschung
Thailand - Laem Chabang
Vietnam - Ho Chi Min, Haiphong
CARIBBEAN
Anguilla
Antigua - St. Johns
Aruba - Oranjestad
Bahamas - Freeport, Nassau
British V.I. - St. Thomas, Tortolla, Virgin Goda
Curacao - Willemstad
Dominican Republic - Santo Domingo, Rio Haina
Haiti - Port-Au-Prince
Jamaica - Kingston, Montego Bay
Puerto Rico - San Juan
Trinidad & Tobago
Turks & Caicos
U.S.V.I.
CENTRAL AMERICA
Belize
Costa Rica - Puerto Limon
El Salvador - San Salvador
Mexico - Vera Cruz, Puerto Morales
Nicaragua - Managua
Panama - Manzanilla, Cristobal, Balboa
EUROPE
Belgium - Antwerp, Brussels, Zeebrugge
Bulgaria - Varna
Croatia - Rijeka
Denmark - Copenhagen
England - London, Felixstowe, Bristol, Southampton, Thamesport, Liverpool, Birmingham, Manchester
Estonia - Palealdiski
Finland - Helsinki, Turku, Hanko, Kotka
France - Fos, Le Havre, Marseille, Nice, Paris,
Germany - Bremen, Bremerhaven, Berlin, Frankfurt, Hamburg
Ireland - Dublin, Cork, Belfast
Italy - Genoa, La Spezia, Livorno, Milan, Naples, Rome, Savona
Monaco
Montenegro - Bar
Norway - Drammen
Poland, Gdynia
Portugal - Lisbon, Setubal
Russia -- Moscow, St. Petersburg
Slovenia - Koper
Spain - Barcelona, Madrid, Santander, Valencia, Vigo
Sweden - Gothenburg, Malmo
Switzerland - Geneva, Zurich, Basel, Bern
The Netherlands (Holland) - Rotterdam, Amsterdam
Yemen - Hodeida
MEDITERRANEAN
Cyprus - Limassol
Greece - Piraeus, Athens
Libya - Misrata, Khoms, Tripoli
Malta - Valetta, Marsaxlokk
Turkey - Istanbul, Izmir, Derince
MIDDLE EAST
Bahrain
Iraq - Umm Qasr
Israel - Haifa, Ashdod
Jordan - Aqaba, Amman
Kuwait - Shuwaikh
Lebanon - Beirut
Oman - Muscat
Qatar - Doha
Saudi Arabia - Riyadh, Jeddah, Dammam
United Arab Emirates (U.A.E.) - Dubai, Abu Dhabi, Jebel Ali
SOUTH AMERICA
Argentina - Zarate
Brazil - Rio De Janiero, Santos
Chile - San Antonio, Valparaiso
Colombia - Bogota, Cartegena
Ecuador - Guayaguil
Guatemala - Puerto Barrios, Santo Tomas
Guyana - Georgetown
Honduras - Puerto Cortes
Paraguay - Asuncion
Peru - Callao, Lima, Paita
Peru - Callao, Lima, Paita
Suriname - Paramaribo
Suriname - Paramaribo
Uruguay - Montevideo
Venezuela - Puerto Cabello
Venezuela - Puerto Cabello
SOUTH PACIFIC
Australia - Sydney, Brisbane
Guam
Hawaii
Indonesia - Jakarta
New Zealand - Auckland, Lyttleton
Phillipines - Manila, Batangas